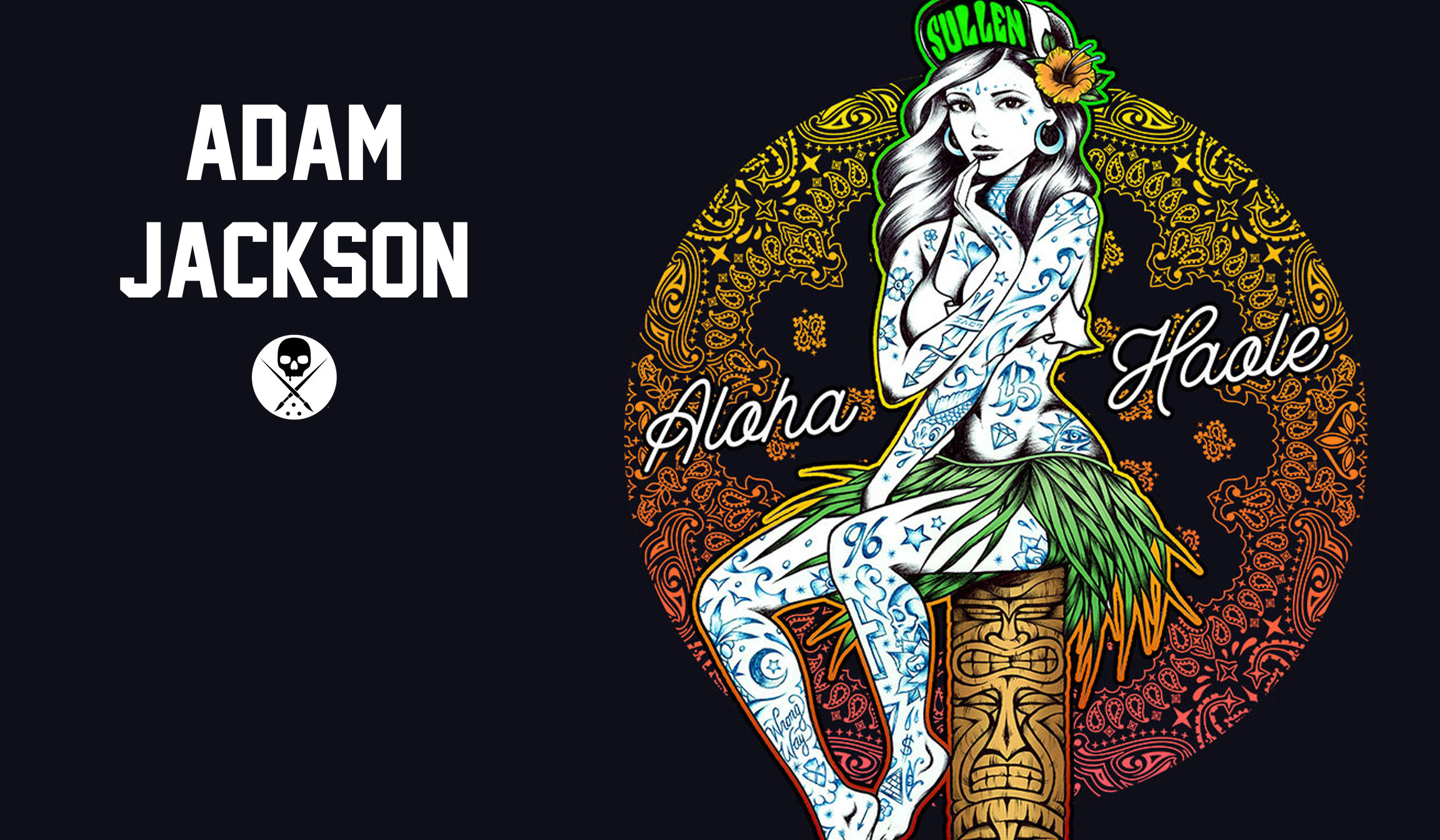 Adam Jackson - Tattoo Artist Shirt Series

ADAM JACKSON - TATTOO ARTIST SHIRT SERIES
Adam Jackson is an American artist and designer, born in Tacoma, Washington, but spend most of his early years abroad. As a Christian minister's son, and the second oldest of 9 children, growing up in Japan in such a large family provided a truly unique life experience. After years of travel, Adam's early roots in the Pacific Northwest took hold and Tacoma once again became home. 
Adam's work inspired by fashion, nature, human anatomy, and pop culture. He is best known for his bold depictions of tattooed women and fashion illustration.
Adam Jackson has been producing art for the Sullen line for years. We challenged him to produce a modern day Hula girl. We like what he was able to come up with. Check out the "Hula Girl" tee below. 
SEE MORE FROM