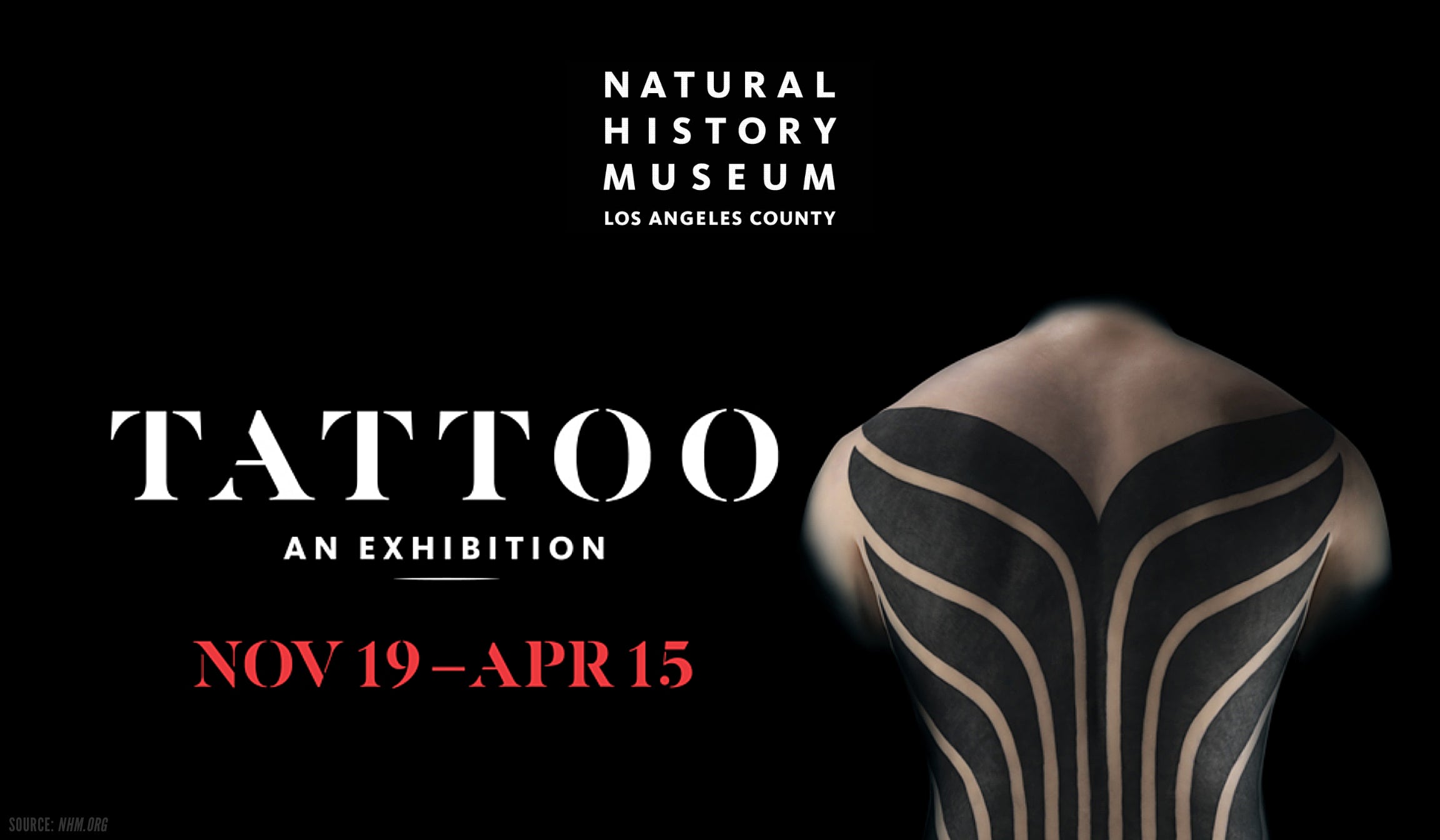 Explore "Tattoo" at the Natural History Museum
Open from November 19, 2017 – April 15, 2018
Sullen Art Collective is proud to be a part of the Natural History Museum of Los Angeles' latest exhibition: Tattoo. Sullen co-founders Ryan Smith and Jeremy Hanna were honored to get a call from the museum asking for our help in getting involved with the exhibition. One of our very own art pieces, a pencil drawing of tattoo artist Freddy Negrete's first Sullen tee, was selected to be featured in the exhibit. Go check it out from now until the Spring! 
From Natural History Museum: 
"Tattoo is an exhibition 5,000 years in the making. The art of marking skin with ink spans cultures, continents, and has evolved over time. We find ourselves with a mysterious fascination with both ancient and modern tattoo practices. Are they considered a part of sacred ritual or an act of rebellion? A sign of belonging or expression of individuality? In the special exhibit, you'll explore the history, technique, motivation, and sheer artistic genius that are connected to one another by ink."